GitLab is one of the best sites where to store your source repositories. If you are a GitLab user, you will be pleased to know that EZAlert.me offers a webhook that it can call every time something happens on one of your repositories, and the best is that the configuration is a piece of cake!
First of all you need to own a channel on EZAlert.me, so if you have not, register on EZAlert.me and create one. Then navigate to channel details and click on the "Show API Keys" button to make the modal appear.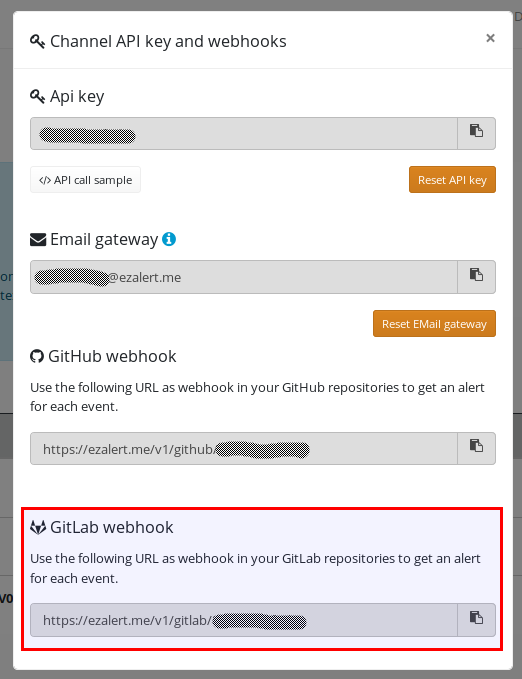 Copy the URL in the GitLab webhook section, then go to GitLab, select your repository, then click on Settings and Integrations. Paste the URL you copied in the URL field.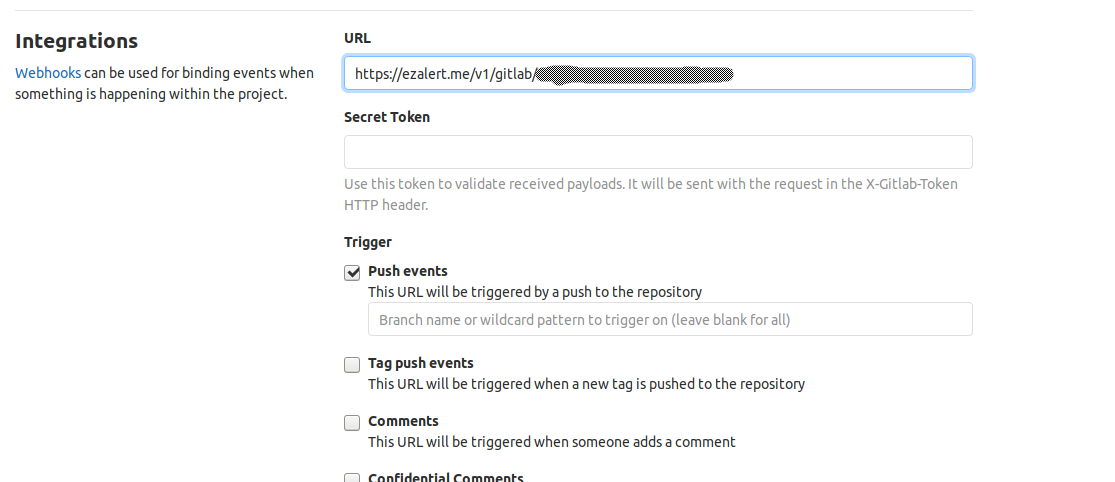 To complete the configuration click Add webhook button.
Now subscribe the EZAlert.me channel via one of its bots (Skype, Telegram, Facebook Messenger) and get GitLab notifications directly on your mobile phone.