WooCommerce is well know ecommerce plugin for the Wordpress CMS. it's used by thousand online shops to run their business.
If you run an ecommerce you know how good is it to get a notification every time a new order comes in. WooCommerce can send you an email notification for each new order, but with EZAlert.me you can get that notification via your preferred instant messenger, like Skype, Telegram, Facebook Messenger or even on your Slack channel, just configuring EZAlert.me Email Gateway service.
What is EZALert.me Email Gateway?
Each EZAlert.me channel has an email address. Every email sent to that address is transformed in an alert and distributed to all subscribers of the channel via instant messages.
First of all, you need to get the email address of your EZAlert.me channel: login to your EZAlert.me account, go to the channel configuration page and get the "EMail gateway address". The address is usually hidden, just click on the "View/Hide API key" button to show it. It is an email address in the form XX-YYYYYYY@ezalert.me.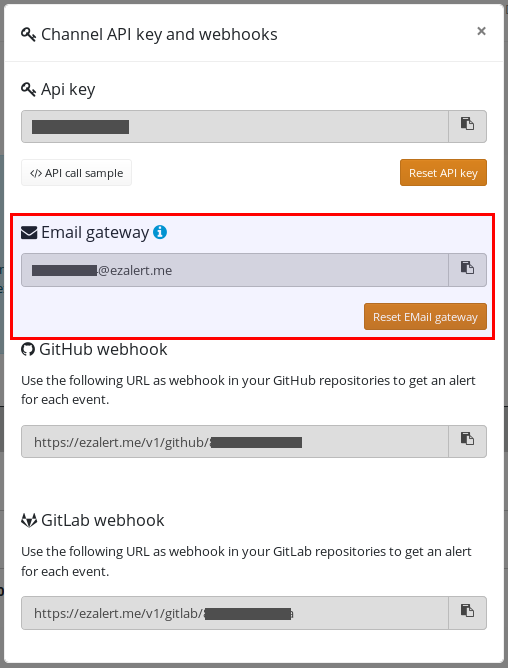 Now you have to use that email address in your WooCommerce configuration as new order email destination.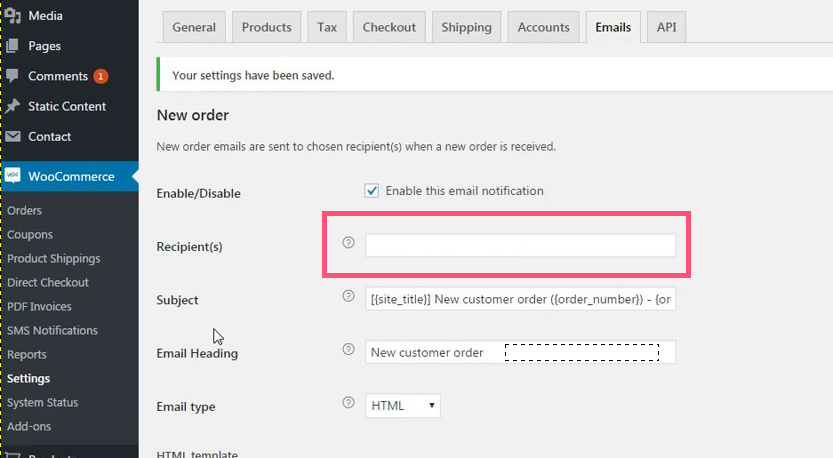 To get that page, enter WooCommerce->Settings menu, then select "Emails" tab. There you can tell your system to whom send alert emails on a number of events like new order, order cancelled, order refunded and so on. For each event you can specify multiple destination email addresses (comma separated). Just add your EZAlert.me channel address to get those notifications via instant messages.